LustyGrandmas Ilona Outdoor fun
Enjoy free preview with Ilona from Lusty Grandmas starring in the "Outdoor fun" scene! Ilona has had her eye on the neighbor boy, Aleks, for some time. Now he is a bit older and one day she was sunning on the grass and Aleks was around, by himself, so they decided to have a roll in the grass. So old and wrinkled and a bit chubby Ilona got young and eager Aleks over, and showed him how to get into the world of adults...
Ilona Video Trailer
Ilona Sample Pictures
More Free Lusty Grandmas Scenes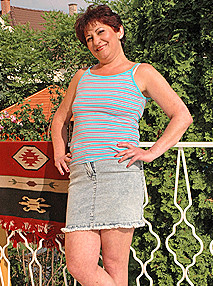 Sisco has a present for the middle-aged cleaning lady who comes every second day to clean up his apartment. When Illy first sees the present she is too shy to take it but Sisco persuades her to use it…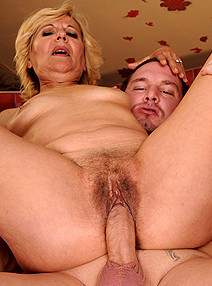 Mature Gabriel Lucky entered the room just when even older Lili was already fingering her hairy cunt on the couch. That turned Gabriel on and he started licking Lili's old pussy. After Lili sucked on …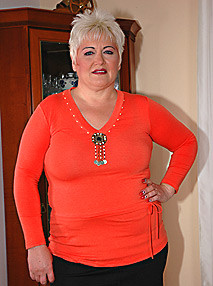 Iman works for an accounting company as a half-time employee after retirement. She does the accounting for her neighbour as well - and receives a hot load of cum in return!…
Lustygrandmas is the web's best site for gentle, yet playful and hungry old ladies and pure pleasure! With it, they celebrate the patinated beauty and experience of those women who have more appetite for wild nights you could imagine ever. These ladies simply love to have themself fucked all night with their elegant companions who are dying for an all-night orgy. If you admire beautiful oldies and want to see them in action showing off their best, this is the perfect place for you! How much do these women enjoy their sensual plays? Visit their exclusive club to find out the answer!