LustyGrandmas Viviana Full bush
Enjoy free preview with Viviana from Lusty Grandmas starring in the "Full bush" scene! If you too love mature women with a full bush, hairy as Mother Nature created them, well, then this scene if just for you! Viviana sports a dark triangle of fur in between her legs, and boy oh boy, how much would you enjoy rubbing your throbbing cock against its curly wetness! So let us not beat around the bush, take a look at Viviana and her hairy old cunt!
Viviana Sample Pictures
More Free Lusty Grandmas Scenes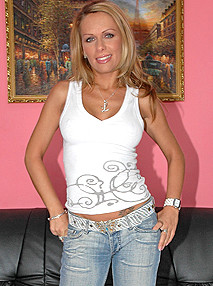 Vivian is one hot milf, getting ready to receive the fuck of her life from her young lover! If you're curious to see her lusty, mellow body, don't hesitate to click now!…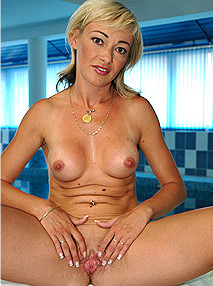 Sarah was cooling at the poolside, summer seems to be too hot nowadays. But suddenly one friend of her son appeared and asked after the son. He's not here, said Sarah, but the friend changed his mind …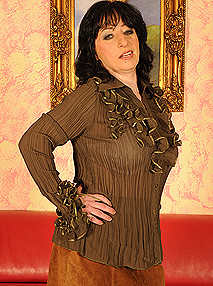 Wilhelmina is a fine lady, indeed! But who said ladies couldn't have lovers, especially after an older age? Wilhelmina happily keeps toy boys and let them entertain and satisfy her, and she does it ri…
Lustygrandmas is the web's best site for gentle, yet playful and hungry old ladies and pure pleasure! With it, they celebrate the patinated beauty and experience of those women who have more appetite for wild nights you could imagine ever. These ladies simply love to have themself fucked all night with their elegant companions who are dying for an all-night orgy. If you admire beautiful oldies and want to see them in action showing off their best, this is the perfect place for you! How much do these women enjoy their sensual plays? Visit their exclusive club to find out the answer!